AnyRidge Implant
✓ Eenvoudig boorprotocol met voorspelbare primaire stabiliteit
✓ 1 enkele prothetische connectie voor alle implantaatdiameters
✓ Geschikt voor iedere implantaatplaatsing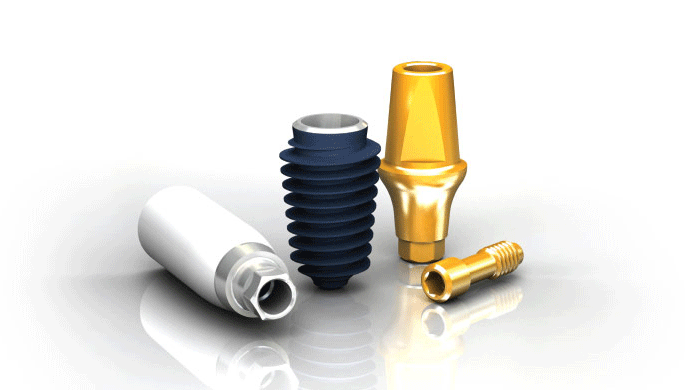 Design Concept
AnyRidge is the first implant system to introduce the concept of progressive thread design. It's a game changer.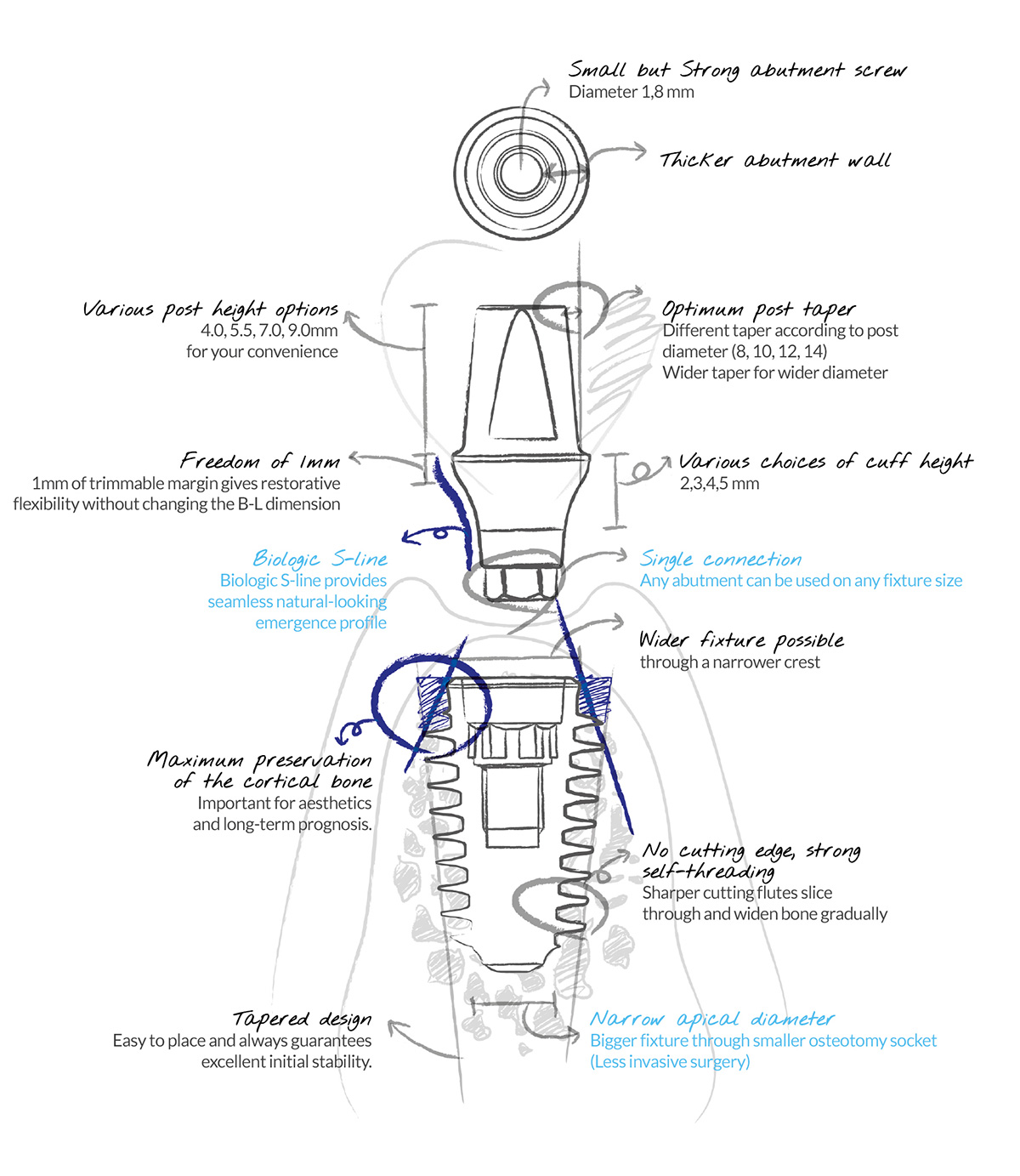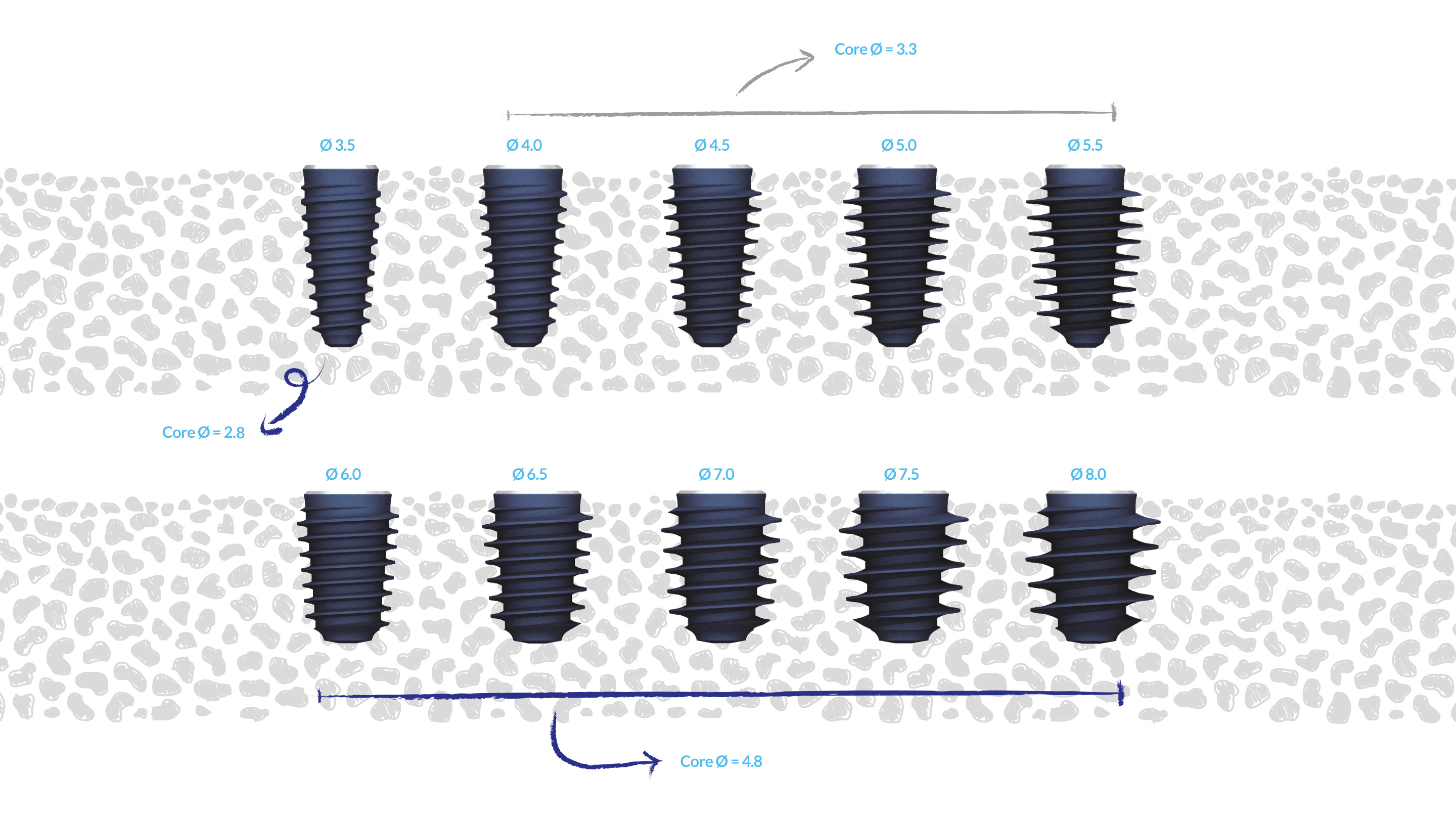 More Cortical Bone Preservation
Advanced coronal design allows maximum cortical bone preservation around implants.
Beyond osseointegration, AnyRidge can assure a beautiful gingival line.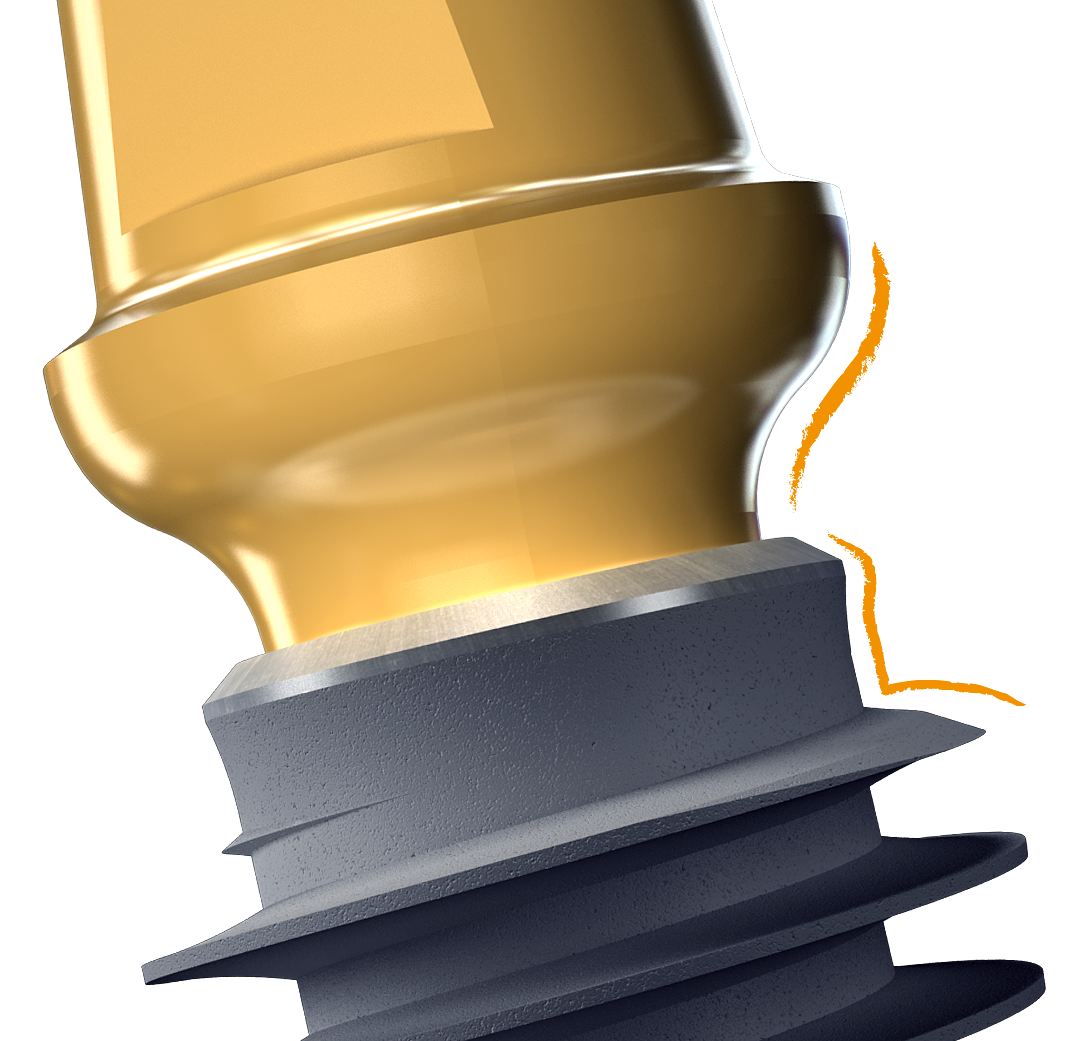 Platform Shifting.
At its best
doublee offset for better Peri-Implant biotype. Anatomical S-line for thicker mucosa. Smaller plaform for more crestal bone.
No screw loosening
The 5° morse taper connection provides a perfect hermetic sealing and virtually eliminates the screw loosening.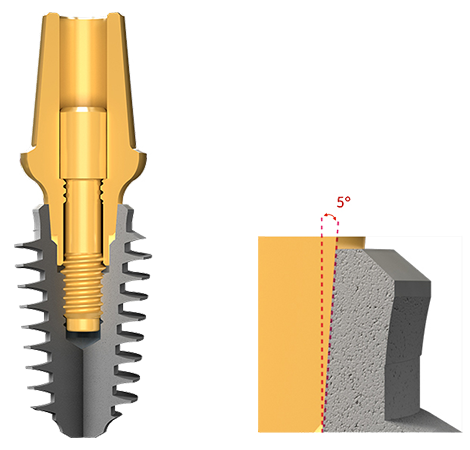 Innovative thread design
Knife Thread — Stress distribution on cancellous bone. Thanks to MegaGen's unique Knife Thread
and super self- tapping design, better initial stability can be attained in any compromised bone situation. The design enables progressive bone condensing, gentle ridge expansion, maximized compressive force resistance and minimized shear force production.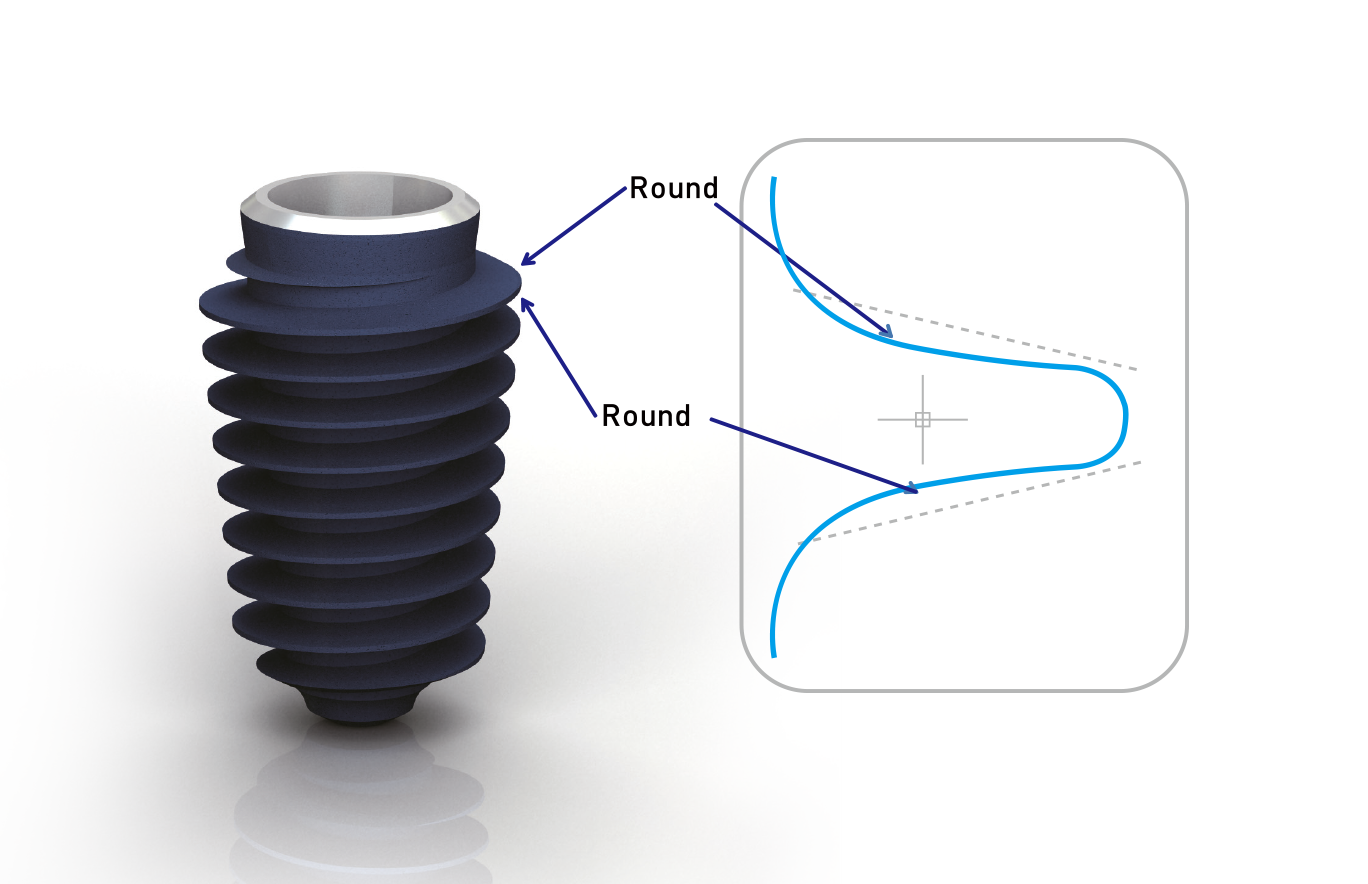 XPEED Surface
Ca(2+) on S.L.A. surface topography. Stronger. Faster. Safer.